Superb Viewing Experience
Features brightness levels that help to ensure superb display readability for people who work outdoors in logistics or sales where visibility is essential. With its soft-grip edges and refined metal finish, the Galaxy Tab A 8.0 (2017) is built for easy handling and durability.
Long Power Usage
Excellent battery capacity powers the Galaxy Tab A 8.0 (2017) to handle long usage times to help boost productivity. Power Saving Mode helps support battery charge for long periods while on business trips or in the field on assignment.
*Video playback time may vary according to usage habits.
Capable Camera Performance
Advanced imaging technology for when accuracy is imperative. Engineered with an F1.9 lens, the Galaxy Tab A 8.0 (2017) lets in plenty of light to help deliver bright images even in low-lit environments. Its rear 8MP AF and front 5MP cameras are designed to enable ID and OCR scanning for identification checks as well as barcode scanning for logistics or inventory tracking.
Information while Charging
Samsung's Home Mode is designed to display key information for instant viewing such as a clock, calendar or weather updates while charging to help boost productivity levels. The charging dock is designed to preserve battery power and usage times so you can continue to focus on your business workflow.
*Charging Dock sold separately.
Worldwide MDM Compatibility
Global support to help keep your business running smoothly. Thanks to its mobile device management (MDM) compatibility, the Galaxy Tab A 8.0 (2017) is designed to utilize an established network that spans more than 120 MDM partners worldwide and is programmed to provide access to over 600 MDM policies.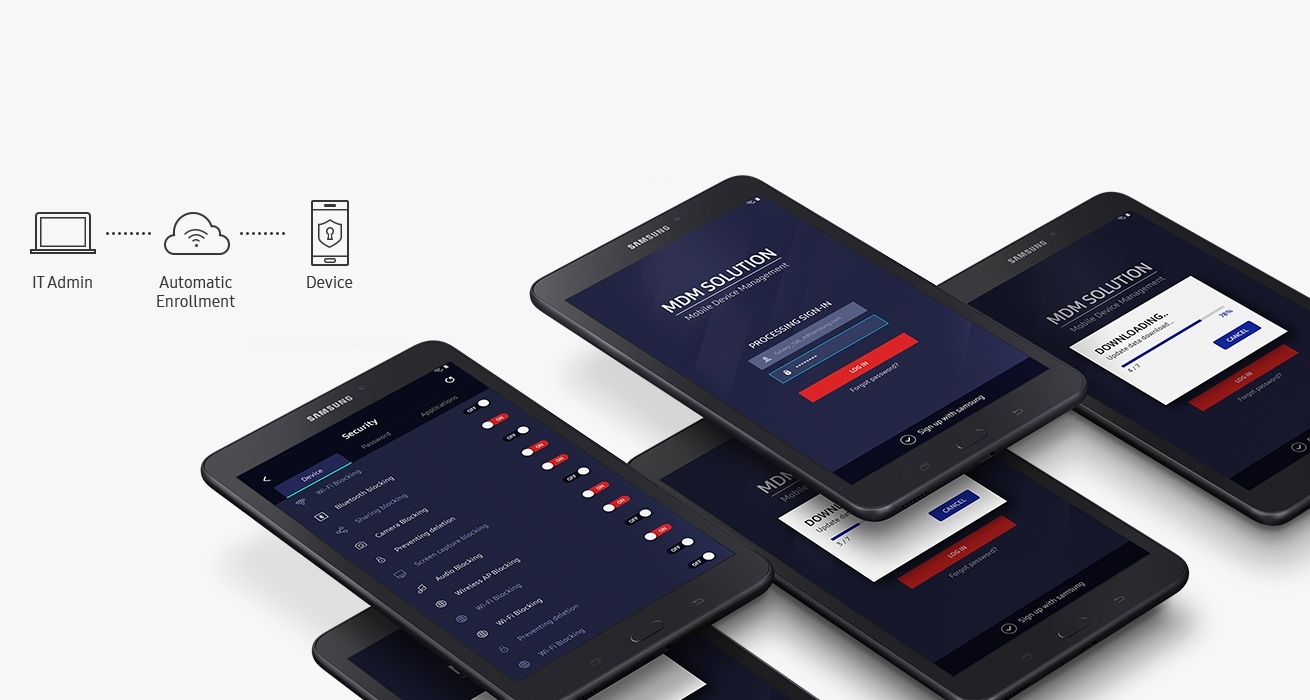 *Actual MDM policies may vary by MDM provider. The service requires an internet connection. Data usage fees may apply. Devices sold separately.
Knox 2.8: Multi-layered Mobile Security Platform
Samsung Knox 2.8 is a mobile security platform that is designed to safely manage your company's data. Its technology offers a high level of protection for Android devices and helps ensure sensitive client information does not end up in the wrong hands.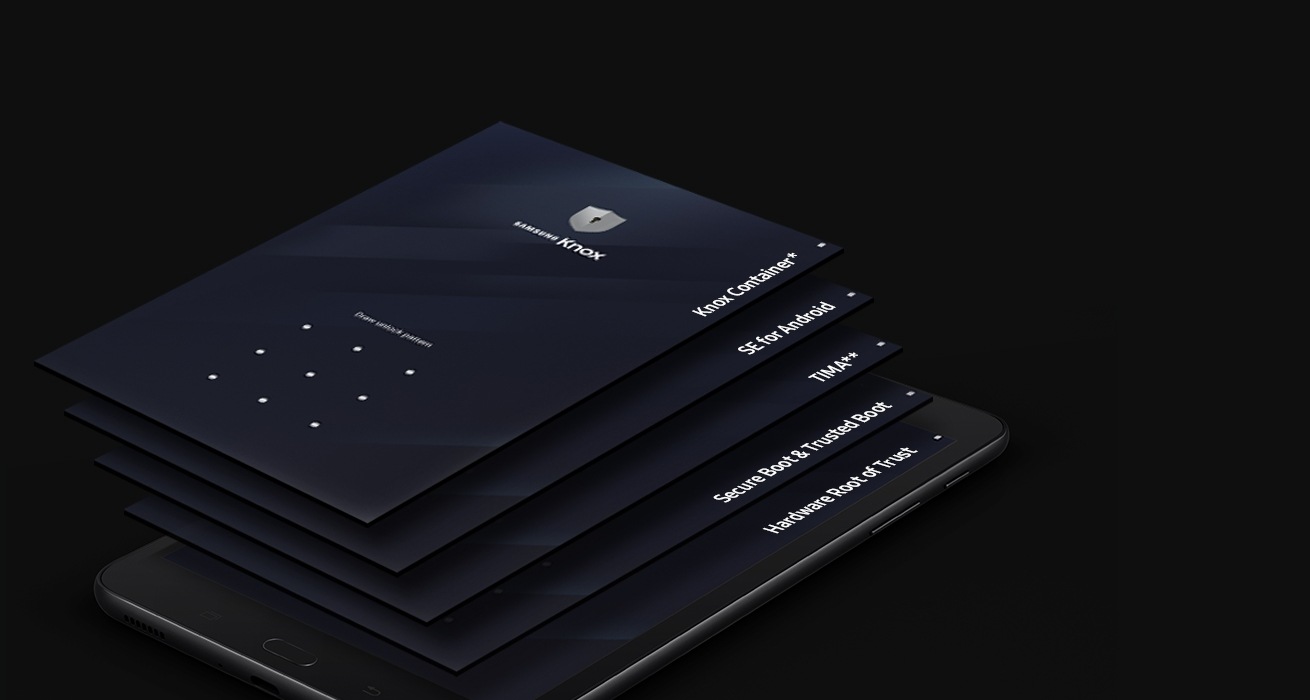 *Knox refers to the free-of-charge built-in Knox security platform and the accompanying optional paid Knox solutions. **TIMA is TrustZone-based Integrity Measurement Architecture.
Experience Samsung Flow
Samsung Flow provides connectivity and productivity across your compatible devices through Notification Sync and Instant Reply. You can further use Content Sharing for the transfer of corporate files between compatble tablets and smartphones as well as Auto Tethering to help enhance usability.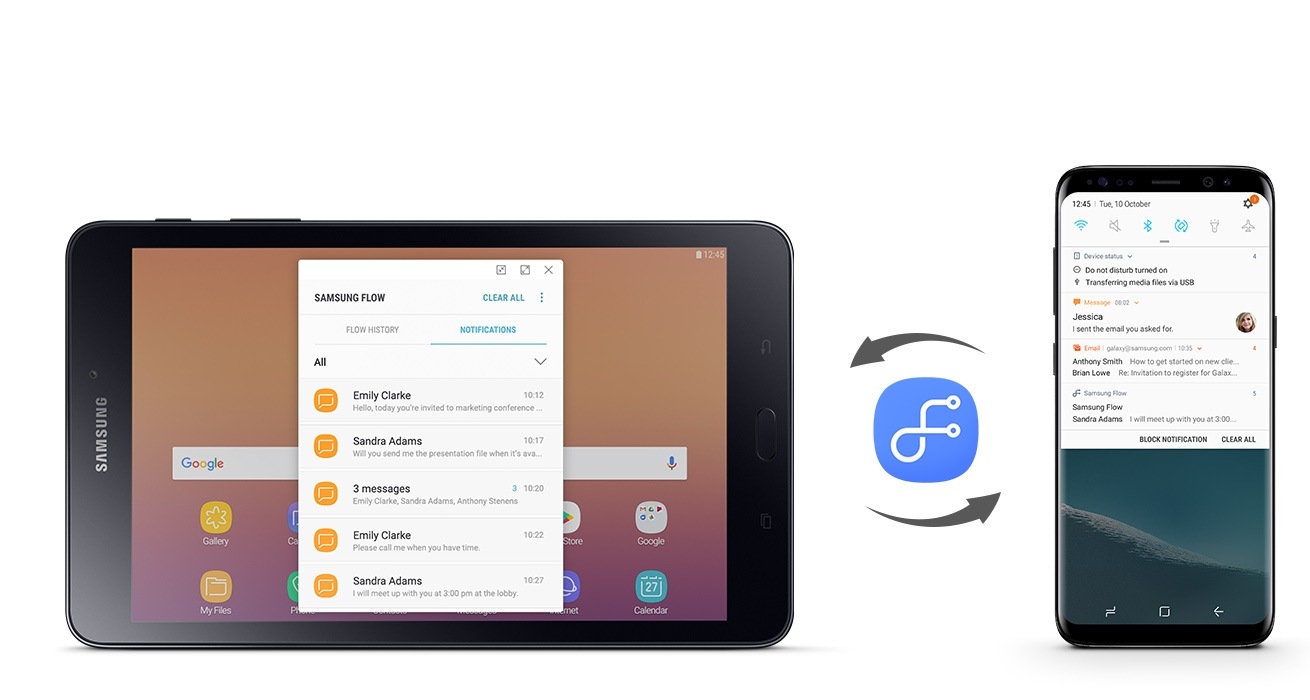 * Devices sold separately. Internet connection required. Data charges may apply.
Simple Way to Share Display
Watch multimedia content interchangeably between your tablet and compatible TV without the burden of messy wiring. Whether conducting internal meetings with associates or presenting data analysis to prospective clients, Quick Connect aims to deliver fast and smooth display sharing to allow for interactive engagement.*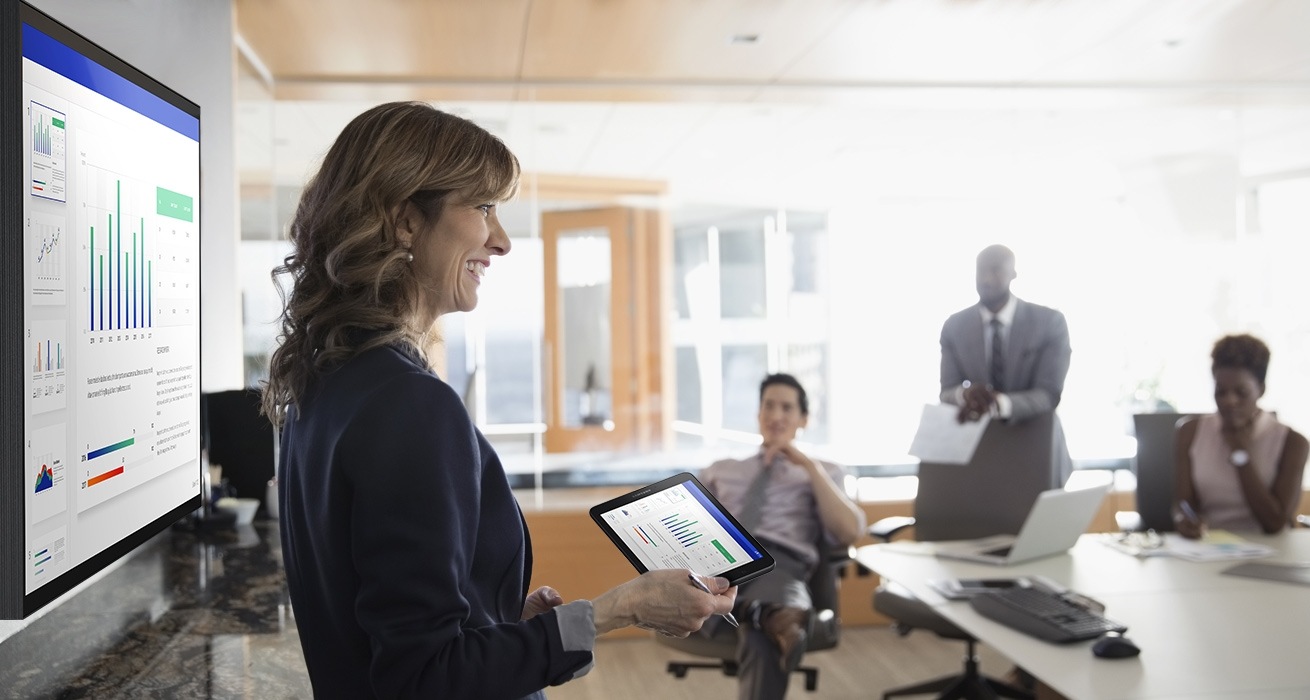 *Bluetooth or Wi-Fi direct connection necessary. *Compatibility between devices may vary according to OS update.